Mission
IShareWise.com is globe's #1 professional knowledge e-Shop and knowledge-sharing full-service/consulting provider, which includes project developer, marketing consulting, project financing, Bankability,  and expertise -sharing  E-shop / online education service. Our mission is to Share wisdom, Ignite Fire; Which means we encourage people to share professional expertise /knowledge to other people in the sharing- economy, which can facilitate people to learn from each other from every people's strength or expertise focus on in the same industry; In another phrase: Everybody shares wisdom, which inspire fire of creative wisdom among each other, to have more productivity power.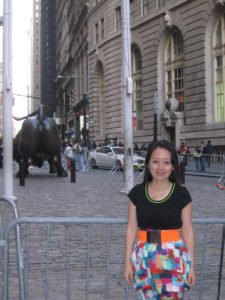 Notes: Fancy Li project financing in NYC Wall Street ,USA
History& Leadership:
IShareWise.com was founded from Palo Alto/ Mountain View, CA, USA, and the heart of Silicon Valley. One of the  investors was founded in Shanghai, China in 2010 for professional /elite knowledge sharing/networking service. The main partners of the company are from USA(Stanford University), China (Shanghai Fudan university, one of Top 3 universities in China ), London University,…etc, their majors are from computer science, financial investment, MBA, economics, business development…etc.
The Company solar PV business section , main business partners are from  some management level in Top PV Leadership Companies,  Top US Public-listed  PV manufacture Co  (annual sales Rev: $30BLN+), Top US PV Developer Co, and Top European PV Developer Co,  World F500 Co in Energy Industry (annual sales Rev: $60BLN+), ..etc, and their previous positions are Senior Financial VP, Engineer VP, Senior Global Business Development Director , in the Top  energy companies. These Senior Energy Experts have global energy industry experience for over +10 Years , +20 Years work experience, many of them are located internationally native experts .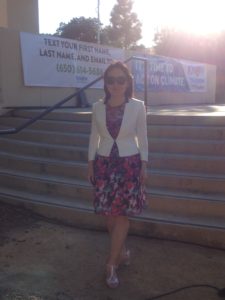 Notes: Oct 2, 2015 in Stanford, USA, Fancy Li participated in the guest speech  by Ex-VP of USA Country,Gore, Rally for Climate Action, Change for Solar Electricity
www.isharewise.com  光伏云享慧
Business Sections 业务范围:
IShareWise.com main business sections include:
1) Global PV market report/Consulting, 全球光伏市场报告/咨询,
2)Global PV Project Development (Specific Pipeline) and Look for Joint Development Partner 全球光伏市场开发(具体项目开发机会)和寻找共同项目开发机会
3)Help to sales / Acquisition of Global PV Project
帮助销售和收购全球光伏项目
2) Global solar project financing, 全球太阳能项目融资
3)Sales Agency/Deputy service销售代理/服务代理
4) Help to sales/Purchase PV Solar Module 帮助销售/采购光伏组件
5)  Global PV Project Due Diligence   全球光伏项目尽职调查
6) Professional Expertise Knowledge Sharing专业专长知识共享
7) Professional Networking Event, classified by Industry/ Function专业交流活动,分行业/功能
8) Video Training:  视频培训
2 Versions (English and Chinese Voice Representation) Video Training
8.1) 5- Minutes Free PV Marketing Report (Video Representation)
8.2) 1 -Hour Paid Service PV Marketing Video Training (Video Representation with Q&A Section)
[Strategic Biz Partnership Background]
After   2017, IShareWise.com has strategic business  Partnership with a Global F500 Co with powerful background. We  help the Global F500 Co to look for developers , banks and PE business partners in Biz cooperations in M&A of solar PV project(Early Stage of PV/Wind power project), provide EPC service , Financing.  The parent  Group Co  is global F500 Co,  with renewable project record of close to 10GW, its  full–range of services and solutions for engineering, finance & investment, construction, equipment manufacturing, and operations management
[战略合作伙伴背景】
2017年之后,IShareWise.com 和全球500强公司有战略合作伙伴关系,帮助其寻找早期光伏项目和风能项目收购,和提供工程建设服务,提供EPC建设阶段的融资,和寻找融资的合作伙伴。 这个集团母公司是世界500强企业,在新能源的建设项目的历史记录,达到将近10GW。
Senior Business Development Director /Chief Consultant
Fancy LI is  Senior Business Director/ Chief Consultant of IShareWise.com (from Apr. 2016 to Mar. 2018) . Before this, Fancy worked in Solar Industry , she most recently served as Global director, Marketing & Strategy in TrinaSolar ( NYSE: TSL) until April, 2016, $3B N yearly sales revenue , and previously as Global director, Marketing & BD in ReneSola (NYSE: SOL). Fancy has rich experience of engaging   in over 1GW PV project development around $8BN, globally including : USA (50MW project in CA), China (300MW in YunNan, the Only One biggest PV project), 1GW India PV project investment & set up manufacture footprint investigation & build relationship with local India state governors, Thailand, ..etc.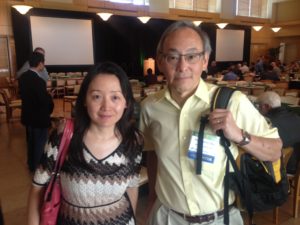 Notes: Fancy talked with ,Mr Steven .Zhu, Ex-Secretary, DOE about Energy Cooperation between USA and China, on Energy Summit, in Palo Alto, USA, on  June 3,2016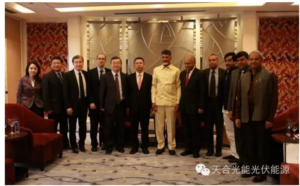 Notes: Fancy joined in 1GW solar project cooperation with India , to meet one State  governor of India  with Senior leadership of TrinaSolar in 2015.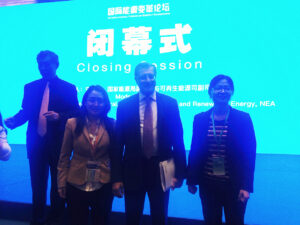 Notes: Fancy Li discussed with global energy reform and cooperation ,with Mr.Amin, Director of IREA in Energy Transition Summit in Suzhou, in  Nov, 2015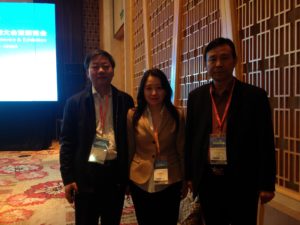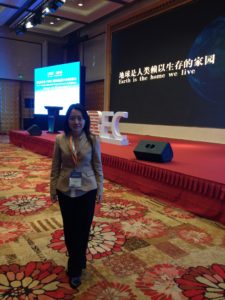 Notes: Fancy Li talked with director of Gansu Energy NDRC about Northern solar project Gov. Permit,  in Wuxi Energy Summit, in CERC, 2016
In the 1GW project development and due diligence work, Fancy has rich experience and network to build work relationship and partnership with high profile of government , bank/ financial institution in every oversea /emerging PV market and China market, she is familiar with process/procedure of project due diligence in the fields in financing, marketing strategy, legal and technical.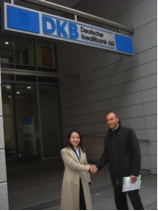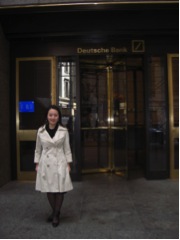 Fancy successful leaded global solar project financing in, in getting 100MW Germany solar project financing by German DKB bank, and help to make great progress in 50MW USA CA solar project by USA Wells Fargo bank. Fancy once spent a couple of months in NYC, USA and Berlin, Germany to help USA/ Europe project financing move forward greatly. Fancy is also successful in leading the project financing to pass through factory inspection by 3rd Party of independent technical party from USA, Germany, Italy, Spain , and other European technical & financial institutions.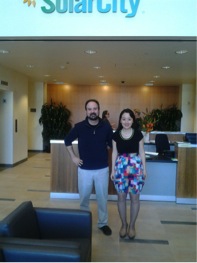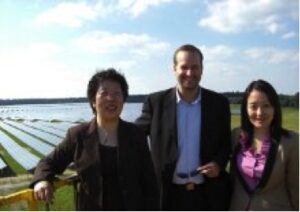 Notes: Fancy Li visited Big German  Solar Farm projects  to talk about solar project financing in Germany
In 2012, Fancy successful lead the USA commercial head and manage the process of OEM manufacture for USA PV market in imported/exported PV market, OEM manufacture contracts/ foreign exchange currency management. With the fast speed to build relationship with USA OEM factory in less than 2 months, and make the 1st shipment in the fastest speed, just after USA anti-dumping policy announcement in May , 2012 , and successful penetrated the USA PV market share in significant increase in 2012 from the beginning of nearly Zero,
Fancy is also responsible for driving the company's global brand, communications, digital media, marketing strategies and M&A work experience in stable growth of World Fortune 10 and F200. Prior to solar industry, Fancy once acted as Senior Marketing Operation Manager, Asia Pacific , Chrysler Auto, and Asia marketing manager in Johnson Controls.
Fancy LI firstly completed   oversea full-time study in MBA in international Management in London university. In April , 2016, Fancy completed  leadership program for Financial & Investment in Shanghai Fudan University (one of Top 3 universities in China) for part-time course . Currently, Fancy is in the process of Graduate course (part-time) in Stanford, (Palo Alto, USA) .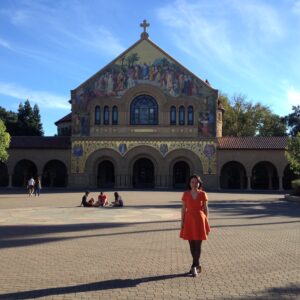 Notes: Fancy Li , currently in the process of Graduate program ,in Stanford, CA, USA,
In Stanford, Fancy actively takes part in the renewable   energy forum hosted by Stanford University or USA government. In the interactive professional network, Fancy builds good work relationship with USA GE capital, USA local banks, Palo Alto, USA local energy officials, USA local enterprises ,USA state department of energy and Stanford scholars.
Fancy will endeavor to facilitate global renewable energy cooperation among enterprises, banks, financial institutions, and famous scholars.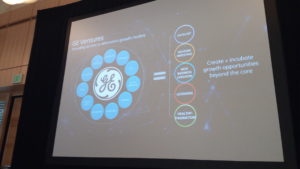 a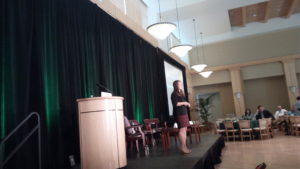 b
Notes: Fancy Li talked with financing cooperation with CEO, GE Venture  (pic:a, b),   in Palo Alto, USA,in  June, 2016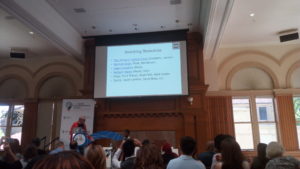 c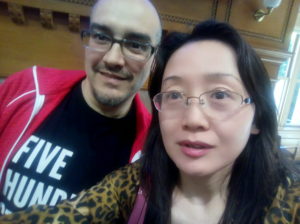 d
Notes: Fancy Li talked with financing cooperation with Founder &CEO, Startup 500 (pic:C ,D),  in GES 2016 by USA Government ,in  Palo Alto, USA,in  June, 2016
We try to provide best services to our customers and welcome your feedback and suggestions. Use our Contact Us page to tell us what business /professional knowledge sharing service we're doing right or what we can improve on.
Furthermore, Welcome you to contact us by IM tool.
Gmail: We.busienss68@gmail.com
Email: GreenEnergy@isharewise.com
Hangout: We.business68
Skype:We.business68
Thanks!
BR,
IShareWise.com
Palo Alto/ Mountain View ,CA, USA
Date: July 12, 2016, Monday
Updated: Feb 26, 2018